Our Story
Our Story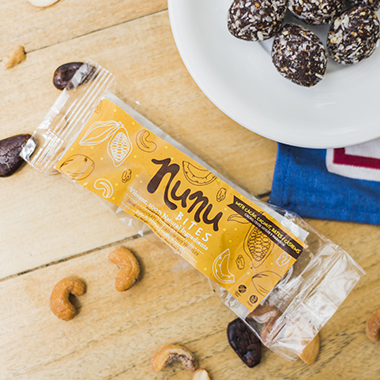 At Nunu Foods, we produce 100% natural snacks. We select only the best of the best that nature has to offer, and we bring them together to create irresistible flavors. We are a family business driven by our founder Melissa's goal of creating a unique, tasty snack for her children.
"At first, my intention was to create a new healthy snack option for my kids. There were several attempts, but the kids weren't crazy about any of them. We wanted to create a fun, tasty snack that could stand against the unhealthy options for children that are currently on the market. After trying countless recipes, I finally found the perfect blend of fresh seasonal fruit and crunchy nuts. Nunu Bars are nothing but a nutritious balance of flavor and vitamins."
Our products are made from small-scale organic crops. The ingredients that are not domestically produced are imported from high-quality suppliers.
"Our products reflect the vibrant, colorful, and exciting scenery of our tropical country".
PRODUCTS
Snacks from our home to yours, simple and full of flavor.